Photo by: Mila Pejić
"Acting is when I am in public transport, observing the people around me, their gestures and facial expressions and then wondering why someone addressed me the way they did, how they must feel, why I behave in one way or another… It is like doing research on a daily basis and enjoying it all", says Vanja Kovačević, a young Serbian actress who, upon graduating from the Academy of Arts in Novi Sad in the class of professor Jasna Đuričić, is currently engaged as an actress at the theater in her hometown Užice, appearing in a number of performances.
In the interview she gave for our portal, she talks about what it is that young girls dream about when they fantasize about becoming actresses, how difficult it is for young actors to find work after graduation, about acting as a responsibility towards oneself and the audience as well as about her profession which is closely intertwined with her private life. For her, ideal theater is a theater in which both actors and directors take an honest approach to their work. She is annoyed when boys and girls are told things such as "don't cry, don't be such a girl" or "you are so pretty, you could be an actress when you grow up". A part of this interview was dedicated to the play Three Winters, written by Tena Štivičić and directed by Jasna Đuričić, with which, despite having been staged as her graduation play, in a narrow space and with very little technical support, she has been actively touring the region for the last four years.
You are a young actress who once said that she wanted to become an actress and who started acting from a very young age. That actually provides me with a rare opportunity to find out, at least from your own experience, what the dreams and fantasies about acting look like. What is it then that young girls imagine when they fantasize about becoming actresses? What is it that draws them to the world of acting? Where do they find their role models? And finally, what is it like in reality? Are those childish dreams about acting in contrast with what acting, studying acting and, finally, an acting job really are?
My love of acting was actually enticed by my love of reading. In the second grade of elementary school, we started reading dramas. We were given a task to prepare a short piece and perform it in class so I volunteered to do it. Those were only a few lines, but the very moment my friend and I finished our little performance, I wanted to do it all over again and that is, I think, when a whole new world was revealed inside of me. A world of storytelling. I was given an opportunity to turn all the excitement I felt when reading and imagining things in my mind, into something real. Of course, after I had enrolled in the Academy, those childish dreams collided with reality. Apart from all the things one has to learn in the four years at the Academy, it is a time when a person has to face themselves, their fears and set behaviors; to get to know oneself thoroughly, to re-examine and be honest to oneself in order that this love of acting could flourish and turn into a serious job.
I did not have any role models when I was a child, but I found them later at the Academy, among my professors and classmates. In those academy years you learn that first and foremost acting is a responsibility to yourself and the audience and it is now up to you to fight for the truth and constantly search for it.
Even as a student at the Academy of Arts in Novi Sad, you were a part of some very interesting and important performances that were staged during your studies. To what extent is theater an important and familiar social phenomenon for you?
Being part of the Academic Theater Promena, as students we had an opportunity to broaden our knowledge in all spheres of organization and management of a theater – from ticket sale to mounting the stage and then clearing it. Hence, Promena became a place that the audience loves to come to because it recognizes the great passion and dedication that young people have for the acting profession. It was there that as students we felt the full potential and power of a theater that engaged actors who care for what they do and are very persistent in making every performance as great as it can be.
And that is how I see and envision an ideal theater. It is a place where high-quality drama pieces are selected and where actors and directors are honest in their work. It is a theater like this that can serve as an inspiration for social change and spreading awareness. The mere fact that as an actress I am a small part of something that big is what fascinates me again and again and reminds me why I love what I do.
Bearing in mind that you have so far appeared in many guest performances and that you are now an engaged and active actress, what are your impressions regarding the theater life, the life of a theater and the repertoire policy in the region? How difficult is it for young actors and actresses to find work after graduation? To that end, how important are regional collaborations and networking and what significance do discussions and criticisms, awards and accolades have for a theater, but also for young actors and actresses?
After my graduation, I had the good fortune to be engaged at the theater in my hometown, in Užice where, for the past two years, I have been appearing in a number of performances and I have the impression that it is exceptionally fortunate and rare. Yes, there are people who work, but there are also a great number of those who have to wait for a long time to finally get a breakthrough. I believe that the most important thing for young actors is to work as much as they can, to seize every opportunity that comes their way and to remain in training for as long as they can. This is a time in which decision making positions are generally held by some people who are "cocooned" there, letting the theaters decay both literally and figuratively. The theater must be a temple, or else a base to which an actor should always be able to return once he has had enough of all other projects.
Unfortunately, there are very few opportunities for young people to find any work after they graduate from university, let alone initiate collaborations and start discussions in order to change things. When it comes to the theater itself, it is first and foremost important to change something in this system. To give young actors as many opportunities as possible and thus freshen up the theater's ensemble which is used to casting one and the same people. Not until there are more opportunities like that and less actors sitting at home and getting their paycheck without appearing in a single performance in years, can we discuss how important it would be for an unknown actor to have his name appear in a good write-up or to be rewarded for his work the way he deserves.
You have already mentioned that your professors became your role models. It is impossible to avoid mentioning that you had a great honor and privilege to be in the class of actress and professor Jasna Đuričić. I have the impression that such outstanding professors and actors teach us so much more than just the craft and pass on more than just knowledge. What is it that you learnt and discovered, working and collaborating with professor Đuričić? To what extent are you indebted and shaped by such collaborations and relationships? How much do they mean to you?
Studying in the class of professor Jasna is so precious and really difficult to put in a nutshell. We have learnt so much more than just acting. It is a great honor and privilege to have a professor who is so committed to her students and whose work and achievements serve as an example and proof of what can be achieved if we are persistent and honest. Those four years were a life-changing experience for me and I will always be grateful for being given the opportunity to learn so many things about myself and this job and about life, which certainly I couldn't have done elsewhere.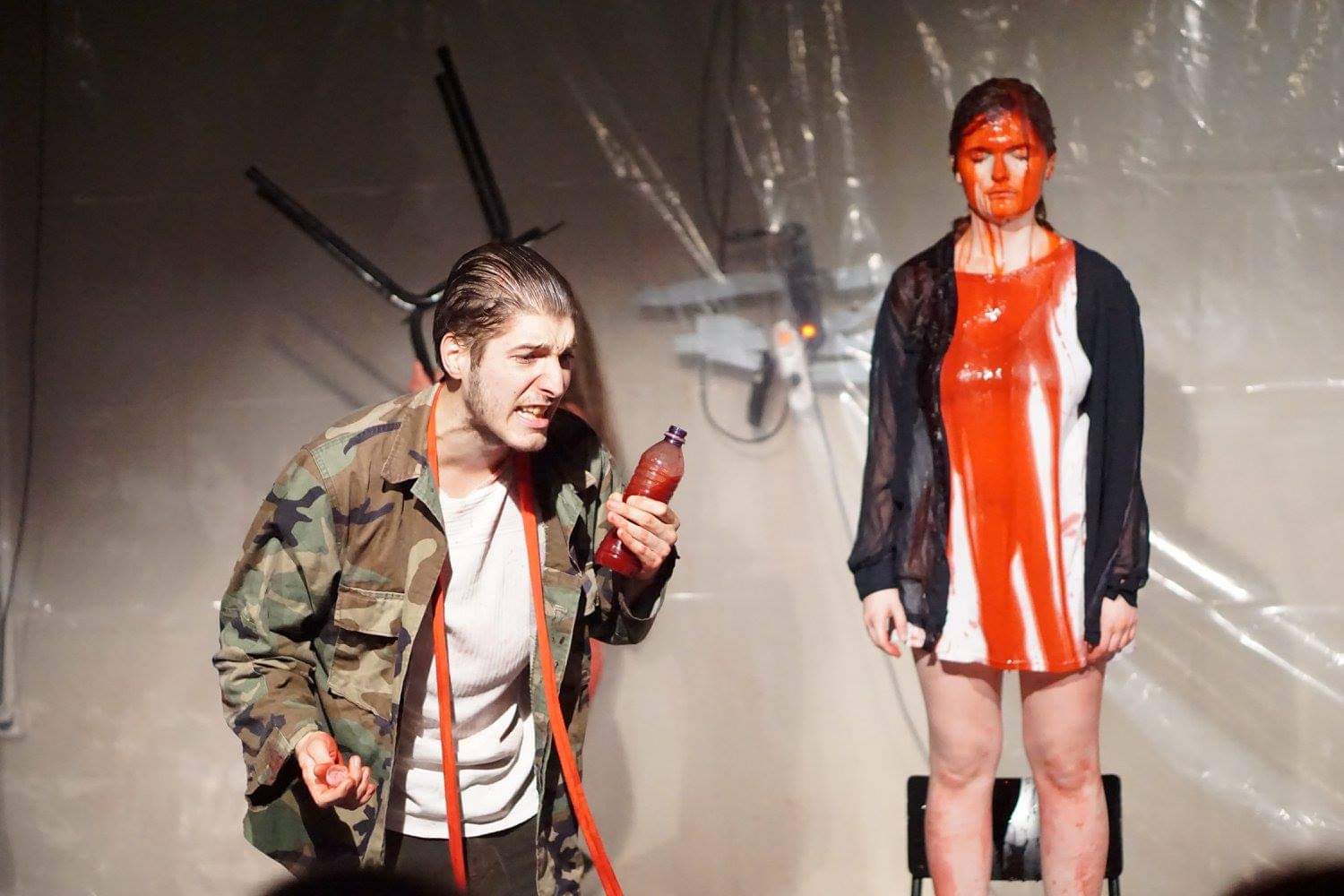 One of the performances that gained special attention in the entire region is that of Three Winters, written by Tena Štivičić and directed by Jasna Đuričić. You are a member of the cast made up of your colleagues, students of the Academy of Arts in Novi Sad. It is a three-and-half-hour piece which, through the destinies of four generations of women from a Zagreb family, discusses the period from the founding of Yugoslavia to the 1990s. What are your impressions regarding the play and the topic? Was it at all interesting for the students to tackle subjects such as collective history and past? And what was it that you found most interesting?
We read Three Winters for the first time during a class as we were looking for a piece for our graduation performance. We all felt that there was something very special about the story and the text itself. The play is so substantial that, having read it, one has the impression to have read a novel. As people who were born in mid-nineties, we were drawn by the desire to find out more about Yugoslavia, a topic we knew very little about at the time. We used this opportunity to broaden our knowledge about all the nice and nasty things from our recent history which are so rarely talked about. On the other hand, the play abounds in well-written characters everyone would wish to play. It first and foremost abounds in well-written female characters, which was particularly motivating as well-written female characters are so rarely found in dramatic literature. We take great pride in the fact that for four years we have been successfully performing and touring with this piece across the region. It has also achieved significant success with the audience and festivals which we had the opportunity to appear at as a graduation performance on an equal par with the performances from professional theaters.
You also worked on a number of other performances with professor Jasna Đuričić and your colleagues gathered around the previously mentioned Promena Theater at the Academy in Novi Sad. You seem to be very committed to your profession. The best proof for that may lie in the fact that you do some exceptional projects on very limited student stages and with very modest means. Do you think that a successful, powerful and soul-stirring performance may be performed anywhere – from small theaters and places to improvised stages?
Almost all our acting exams have been turned into performances that were regularly performed as part of the repertoire of the previously mentioned Promena Theater. I believe that theater may be wherever the actors decide it can be. Where a play is performed is irrelevant. What is relevant is the feeling you get while watching the performance and the impression with which you go back home afterwards. Promena is a living proof for that. With very scars means but with a great will and dedication, the theater has for years now been staging some exceptional drama. Saying that some professional theaters could not provide them with the same sensation as the performances at the Promena was the greatest compliment we have ever received from our audience. It is at the Promena that our Three Winters saw the light of day, in a narrow space, with little technical support. We brought the stage props and costumes ourselves and yet we managed to create such a powerful performance.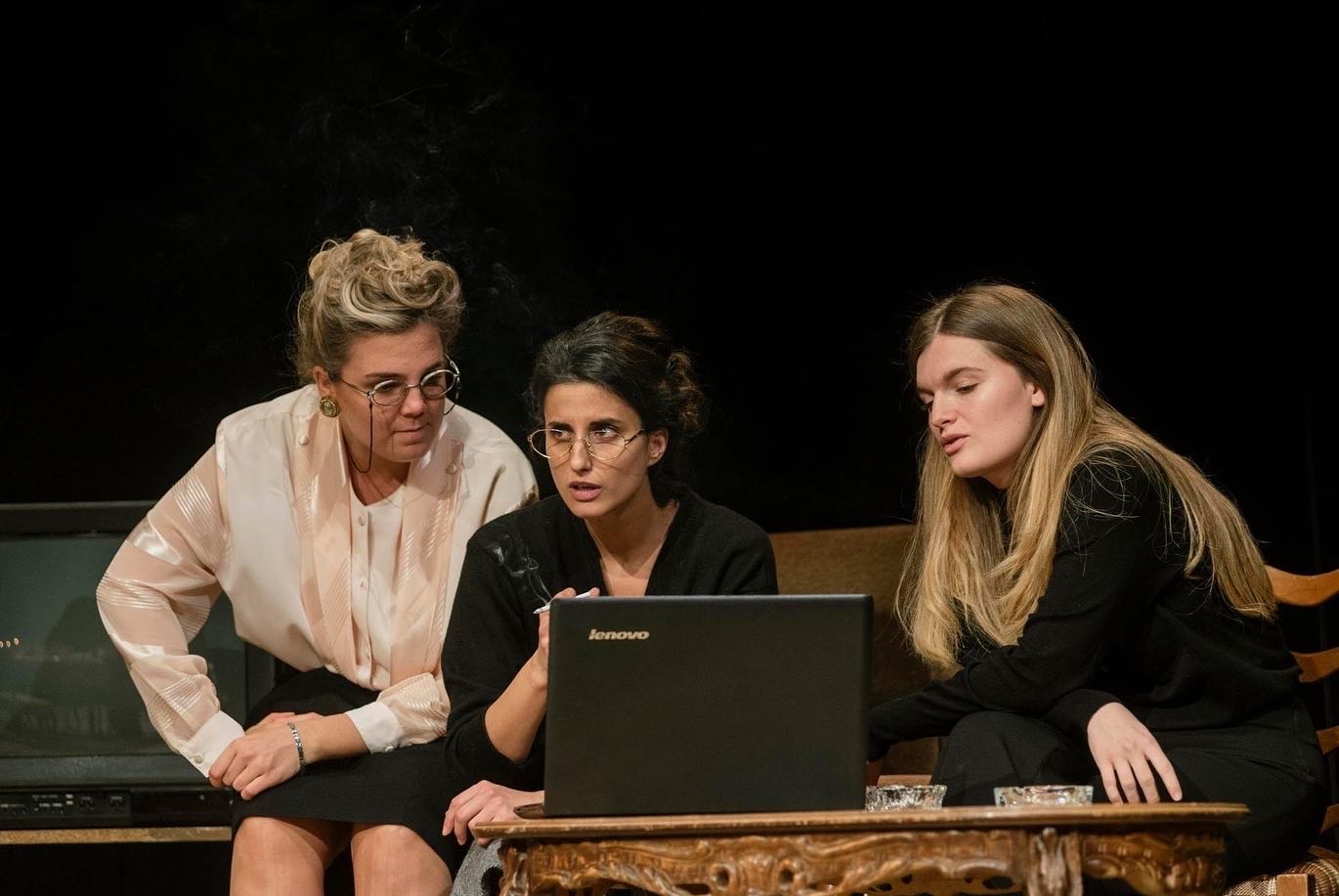 The truth is that in these modern times talking about love of work, i.e. about loving one's job and profession is regarded as a somewhat established practice. Personally, I think that the love for our job and what we do is too important, not only for achieving professional success but also for a happy and meaningful life. Is your love of acting that which gets you going and makes your life complete?
It certainly is. I am aware of how rare it is to be able to do what I love; people usually cannot choose where they go to work every day and it is therefore that I am even more grateful for the opportunity I was given. Acting is a job that easily intertwines with personal life and hence it cannot be regarded as just a profession, it becomes an inextricable part of our lives. Acting is when I am in public transport, observing the people around me, their gestures and facial expressions and then wonder why someone addressed me the way they did, how they must feel, why I behave in one way or another… It is like doing research on a daily basis and enjoying it all.
What is it that you personally feel and regard to be the biggest challenges young actresses from the region are currently faced with? How does it feel like to be a woman and an actress in the Balkans?
We are obviously witnessing great changes in the field of gender equality but also in some other social frameworks and it was indeed high time it happened. I am extremely annoyed by stereotypes attached to any social category, particularly those formed from a woman's perspective. It really annoys me when boys and girls are told things like – don't cry, don't be such a girl, or you are so pretty you could be an actress when you grow up. I hope we will all become aware of these things as soon as possible and that we will rid ourselves of them and remove them from daily use. Alice, whom I happen to play in Three Winters says that the times when women were only meant to be pretty and quiet are gone, and I am so looking forward to all the changes that will enable women to be whatever they want and I hope they will be given an opportunity to be very vocal about it.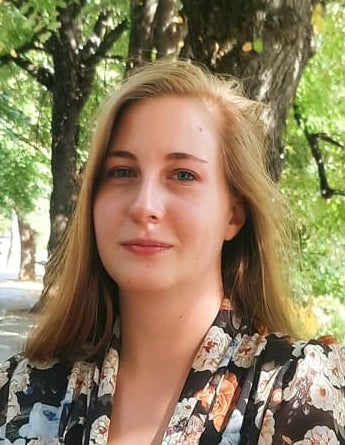 Nikolina Todorović (1995, Sarajevo) graduated literary comparison. She is a poet and literary critic awarded with the Mak Dizdar Award 2021 for the best first unpublished book of poems by the festival Slovo Gorčina in Stolac. Her poems have been translated into English, French, Russian and Gaelic. She is currently involved in the Women's Reading Room project: Literary Criticism Factory project, organized by the Women's Board of the P.E.N. Centre in BiH, in which she writes literary criticism on works by regional and world authors. Nikolina is a researcher on the project History of Queer Life in BiH, organized and implemented by the Sarajevo Open Centre, and writes literary criticism, reviews, comments and analyses for several domestic and regional portals.