As much as someone likes it or not, as much as we want to admit it or not, this piece of the planet formed one historical, cultural, economic and artistic whole long before it was given a new, fancy name: The Western Balkans. Now, with a new name, it resembles a problematic student who is constantly being called out over the school loudspeaker and who they would rather expel from school (a pity, because it does have potential); it smokes in the school toilet during class, tries to figure out what it will do with its life and, most importantly, what the hell is it doing at school when it is hundreds of years old and is loaded with knowledge and experience?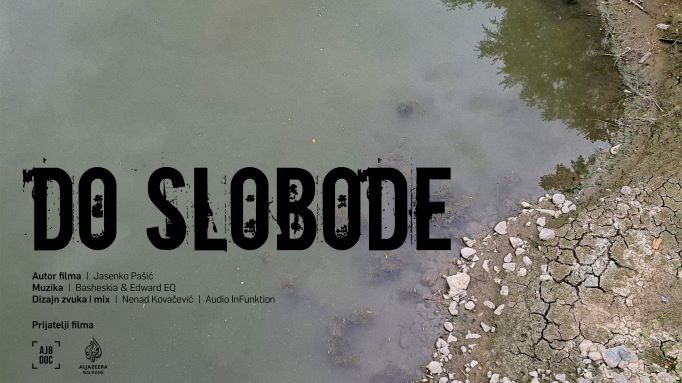 To freedom
Documentary by Jasenko Pašić
Novi Šeher, a small city in Bosnia is a home to a Lepić family. At the beginning of the Bosnian war Croats and Bosniaks fought together against Serbs. Croats betrayed Bosniaks, and ethnicly cleared the town. Father Asim and uncle Nero were taken to Heliodrom and mom Suvada with two young daughters were taken to woman camp in Žepče. They didn`t know anything about each other for more than 6 months. This film tells their life stories, and they are told for the first time ever. They have never spoke about it, nor they will ever again.
Intervju
Vladimir Gojun, film editor and author: My task is to be as faithful a companion to the director as I can be; a Sancho Panza to my Don Quixotes  
Vladimir Gojun is a film editor with an impressive work biography. His editing work includes both feature and documentary films and he has also tried himself in the role of director.
He is also the editor of the only mockumentary (pseudo-documentary) film from former Yugoslavia titled "Houston, We Have a Problem". He is the recipient of the prestigious Slovenian award "Vesna" for his work on "The Miner" and the previously mentioned "Houston, We Have a Problem".