As much as someone likes it or not, as much as we want to admit it or not, this piece of the planet formed one historical, cultural, economic and artistic whole long before it was given a new, fancy name: The Western Balkans. Now, with a new name, it resembles a problematic student who is constantly being called out over the school loudspeaker and who they would rather expel from school (a pity, because it does have potential); it smokes in the school toilet during class, tries to figure out what it will do with its life and, most importantly, what the hell is it doing at school when it is hundreds of years old and is loaded with knowledge and experience?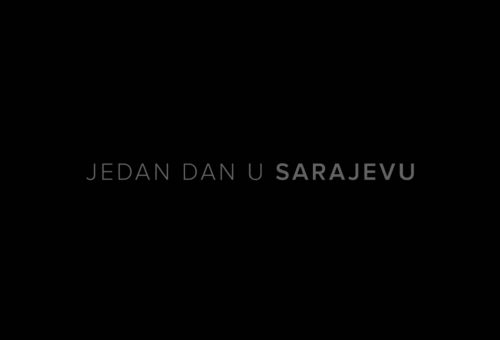 One day in Sarajevo
Documentary by Jasmile Žbanić
Sarajevo, June 28, 1914. Gavrilo Princip assassinates the Austro-Hungarian heir presumptive Franz Ferdinand. The event marks the beginning of the First World War and the 20th century. In 2014, 100 years later, Sarajevo commemorates the disruptive events. Footage shot by the citizens of Sarajevo (with mobile phones and small cameras) alternates with sequences from historical movies. This is a story about a special day, but also about everyday life in Sarajevo; where weddings, funerals, official ceremonies, and political protests take place at the same time.
Intervju
Vladimir Gojun, film editor and author: My task is to be as faithful a companion to the director as I can be; a Sancho Panza to my Don Quixotes  
Vladimir Gojun is a film editor with an impressive work biography. His editing work includes both feature and documentary films and he has also tried himself in the role of director.
He is also the editor of the only mockumentary (pseudo-documentary) film from former Yugoslavia titled "Houston, We Have a Problem". He is the recipient of the prestigious Slovenian award "Vesna" for his work on "The Miner" and the previously mentioned "Houston, We Have a Problem".